Kenneth MacAlpin Can't Burn This One Down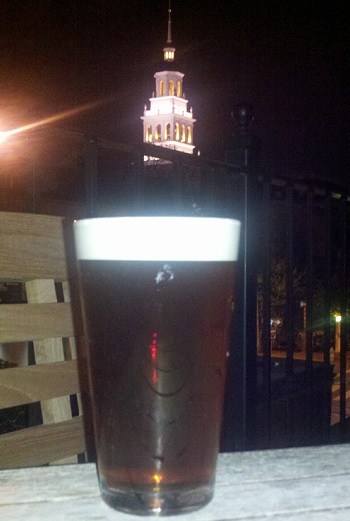 Brewery
and
Country
of Origin:
Belhaven Brewery
of
Spott Road Ind Est, Dunbar, East Lothian EH42 1RS, Scotland, United Kingdom
Date Reviewed: 5-05-12
Scotland
is all about
Scottish ales
. Of course, this may sound desperately obvious to you, but given the brief history of Scotland over the years, it's nothing short of a miracle that we can still indulge in these traditionally sweet and malty brews. The
Romans
,
Brits
, and even the Scottish themselves have at one point or another, completely threatened the storied beer history of Scotland. The Scottish ale was an eighteenth century product of Edinburgain origin, though it wasn't until about two hundred and eighty years later that it became popular outside of the UK. Today, Scottish ales are replicated all around the world, most notably in
American
breweries, right about the time when craft beer interest was beginning to soar. And though many excellent foreign examples exist, like calling sparkling white American wine
Champagne
, the only real Scottish Ale was shipped on a boat from Alba.
Date Sampled: 5-04-12 At: Daedalus Bar, 45 1/2 Mount Auburn Street, Harvard, Cambridge, MA, 02138, USA
Beer Style
:
Scottish Ale
Alcohol by Volume: 5.20%
Serving Type: Nitro Keg, 20 oz Tumbler Glass
Rating: 3.72
Look
This ale features a thick and creamy inch tall foam head which lingers for quite a while. The beer pours smoothly from a nitro keg with a rich deep amber/red color. Some lacing does occur on the glass.
Aroma
Belhaven's Scottish Ale gives off sweet, malty aromas with a small hint of hoppiness present. The overall aroma is somewhat faint, so you have to look out for subtleties carefully. Pouring this from a nitro keg or nitro can helps to release these aromas.
Feel
This is a medium bodied beer with moderate levels of carbonation and a modest viscosity. This is an easy drinking beer with no harsh bite or thickness. Drinks smoothly with no carbonation related chopiness.
Taste
The Scottish Ale offers a full creamy, sweet, malty, and toffee like flavor. This brew finishes with a somewhat bitter/hoppy aftertaste that lingers only for a short time. Sweeter notes are observed throughout.
Our Take
Belhaven knows Scottish beer, and overall, this beer fails to disappoint. This is a good beer which delivers a unique, creamy, sweet, and malty character similar to
cream or milk stouts
. This beer exceled in its traditional malty and sweet notes, while it lacked in real aromas, a strong finish, and a lighter, less of real substance feel. Still, this is definitely a good way of introducing yourself to the world of Scottish beer, if you haven't become accustomed to it already. And if you have, well, then there's nothing wrong with trying something that is actually made outside of Edinburgh. Of course, this beer isn't for everyone. If you are a hoppy beer fan, you will not enjoy this malty beverage. But if you'd like to stray away from your usual Pale, then give this a try. Just make sure you get it served via nitro keg. A good beer is meant to be served properly.